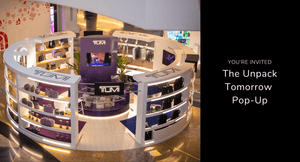 Stop by our newest pop-up to experience the new Spring 2023 Voyageur Collection and Alpha Bravo Nomadic Expedition Capsule. See the latest designs and how they are built to Unpack Tomorrow.

DATE & LOCATION
10 - 24 February 2023
10:00 am - 11:00 pm
Mall Of The Emirates - Central Galleria (Ground Floor)

Visit us and receive an exclusive TUMI gift, while stocks last. Scroll down to register now.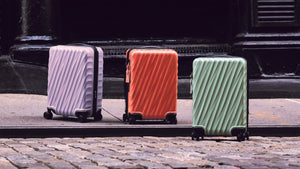 PACK YOUR BAG WORKSHOP
Attend the "Pack your bag workshop" with Eli, a professional organizer trained by Marie Kondo and her team in the art of the KonMari™️ Method. Learn how to pack your bag efficiently with TUMI, located at the MOE pop-up store.
Register in the form bottom of the page.
Workshop dates & hours:
Saturday 11 February: 3pm to 5pm
Sunday 12 February: 3pm to 5pm
Wednesday 15 February: 3pm to 5pm
Saturday 18 February: 3pm to 5pm
Sunday 19 February: 3pm to 5pm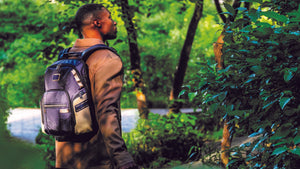 UNPACK TOMORROW
Whether you seek out risk or not, life by nature is always unpredictable. At TUMI we make sure your bags/luggage are the one reliable constant in a world of unknowns.
No matter what tomorrow brings, the excellence and ingenuity of TUMI will always ensure you're prepared to go out there and embrace the excitement of uncertainty.
Unpack tomorrow, knowing TUMI won't let you down.
Please submit your details in the form below
Once submitted you will receive a confirmation email you will have to show to one of our representative at the pop-up store to retrieve your exclusive TUMI gift and/or participate at the workshop.